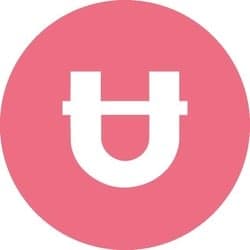 Unlock Protocol (UDT)
$51,052 USD
Total airdropped
4,839
Total Recipients
Who was eligible?
Any Ethereum wallet which has done one of the following before September 1st, 2021:

3 ɄDT per lock deployed, on any of the production networks that we currently support (Ethereum, xDAI and Polygon)
1 ɄDT per key purchased on any supported production network.
1 ɄDT for any ɄDT holder with a balance of 3 ɄDT or more, as of September 1st 2021 at midnight (including liquidity providers on the Uniswap v2 pool)
How many tokens per wallet?
Most people got 1. If you were a power-user, the max you could get was 10 tokens.
Snapshot date
September 1st, 2021
Airdrop Ended
March 11, 2022
Current Average worth
$11
Average airdrop size
1.511 UDT
How to Claim
Unfortunately this airdrop is already expired
Subscribe to Earnifi and make sure you never miss out on an airdrop again!