A plan for everyone
$0
/ month
FREE
Basic airdrops and POAPs
Basic airdrops (Currently UNI, COMP, COMBO, and more)

Watch two addresses

Email alerts for basic airdrops

Reminders to renew your ENS names
Join 3,141 others
Less than
$21
/ month
PREMIUM
If you're serious about Web3
Premium & basic assets (reveals the "" airdrops)

Watch 10 addresses

Email alerts for Premium & basic airdrops

All strategies on earni.fi/learn

Auto-claim new POAPs

An elite POAP (when you stay for 3+ months)

No Ads

Reminders to renew your ENS names
What is a premium airdrop?
If you are a free user, you might see airdrops with a
. This is a real airdrop that you match and can go claim today!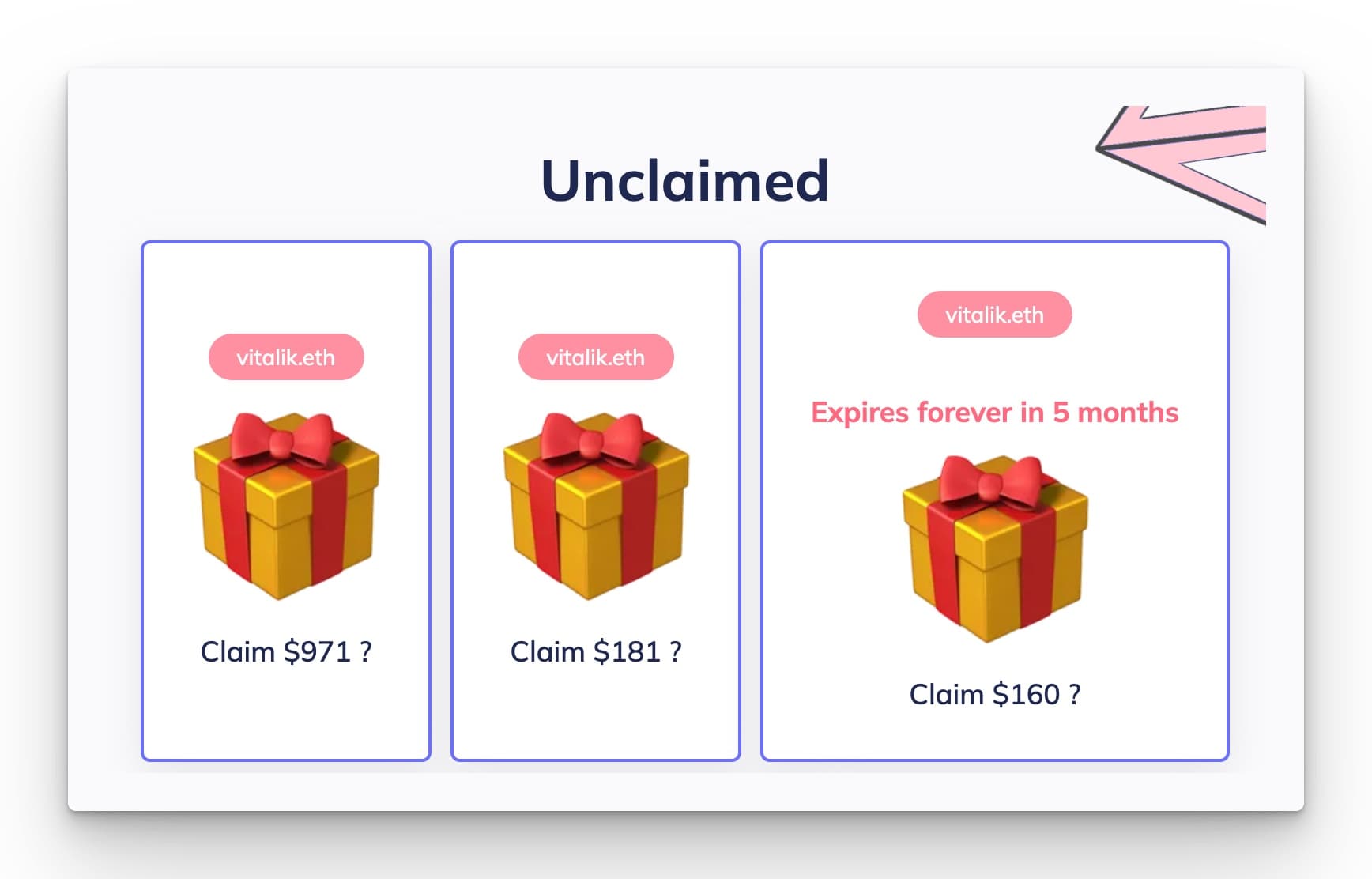 To reveal the
, you will need to become a premium subscriber. By becoming a premium subscriber, you get many additional benefits like watching up to 10 ethereum addresses!
What People are saying
shout out to @BanklessHQ for recommending @Earni_fi

easiest way to check for unclaimed airdrops and POAPs.
I thought I was doing okay at tracking crypto #Airdrops However, I have nearly $7000 USD unclaimed. I was able to claim my tokens very easily using #earnifi

I will create a tutorial on how to track and claim #cryptoairdrops with http://Earni.fi very soon @DawsonBotsford
If you haven't already, I highly suggest you guys take a look at @Earni_fi. In a nutshell, they check your wallet and give you a list of all airdrops you're eligible to claim, even if you didn't know
Holy shit guys, if you do not know about http://earni.fi made by mr @DawsonBotsford get right onto it now. WOW its real... paid $250 pulled out 30k USD in airdrops... I will not tag them here but just wow my mind is blown !
@Earni_fi is just

easy way to keep track of claims eligibility
GM to all "sir when airdrop".
If you want to check the availability of the airdrops that you can get - the best way is the website https://earni.fi/
I couldn't even imagine that I had $ 271 available for a claim! Spasibo @dawsonbotsford and @DappRadar
Crypto is fun.
Join Today!