A plan for everyone
$0
/ month
FREE
Basic airdrops and POAPs
Basic airdrops (Currently UNI, COMP, COMBO, and more)

Watch two addresses

Email alerts for basic airdrops

Reminders to renew your ENS names
Join 1,878 others
Less than
$21
/ month
PREMIUM
If you're serious about Web3
Premium & basic assets (reveals the "" airdrops)

Watch 10 addresses

Email alerts for Premium & basic airdrops

All strategies on earni.fi/learn

Auto-claim new POAPs

No Ads

Reminders to renew your ENS names
What is a premium airdrop?
If you are a free user, you might see airdrops with a

. This is a real airdrop that you match and can go claim today!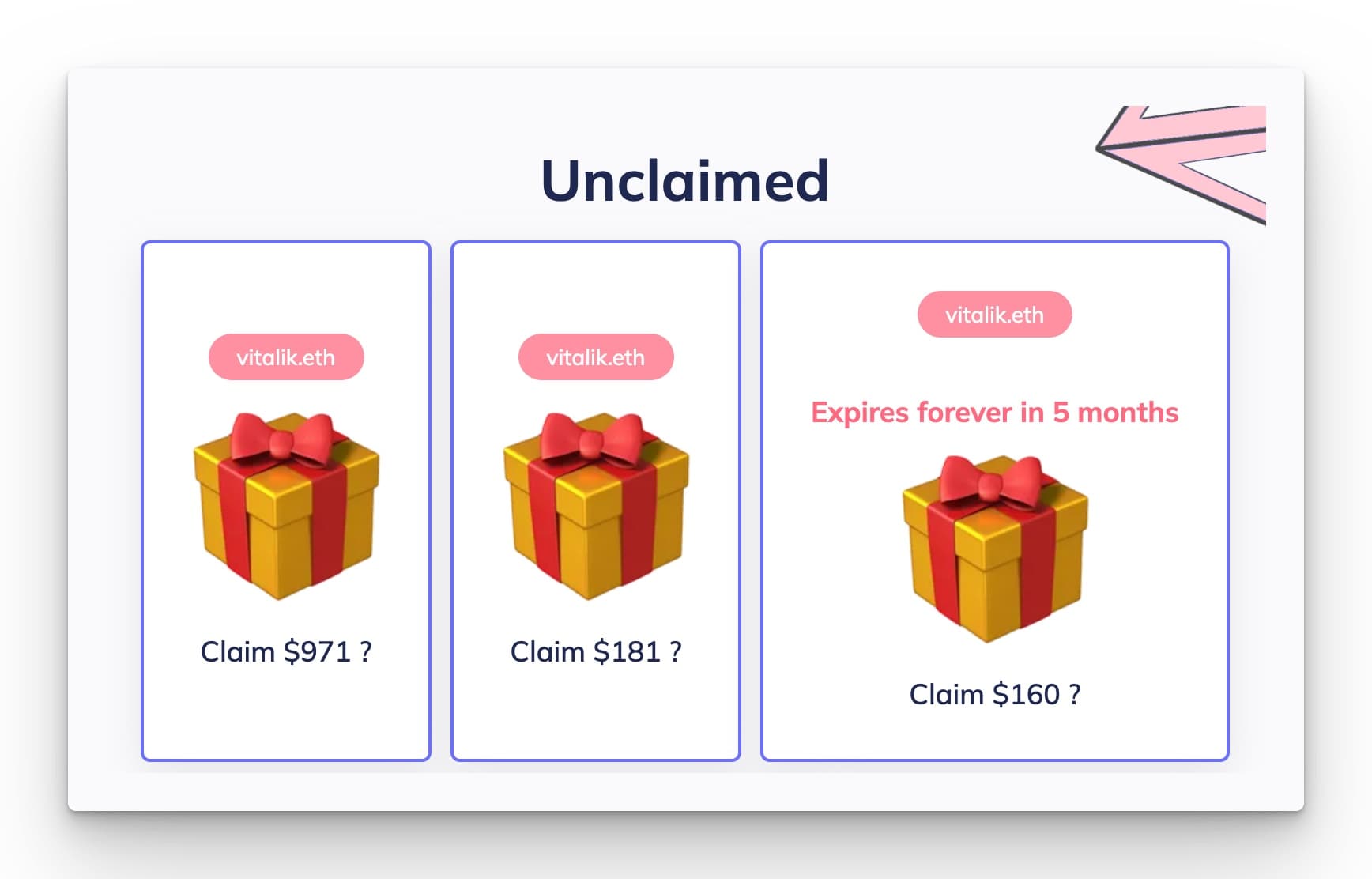 To reveal the

, you will need to become a premium subscriber. By becoming a premium subscriber, you get many additional benefits like watching up to 10 ethereum addresses!
What People are saying
@Earni_fi is just 🤌 easy way to keep track of claims eligibility 🙏
Mille grazie-just found a #POAP 🙏🏼🍷
just signed up to premium lets gooooo
J'ai hésité. Puis j'ai encaissé 550$ sur un giveaway que j'ignorais (moins plusieurs frais de transaction néanmoins). Donc je me suis vite remboursé largement. Après je suppose qu'on peut fairest propres recherches soi-même et ne rien payer, mais je suis de très prêt cet
Join Today!